July 12, 2023 / David Kuhns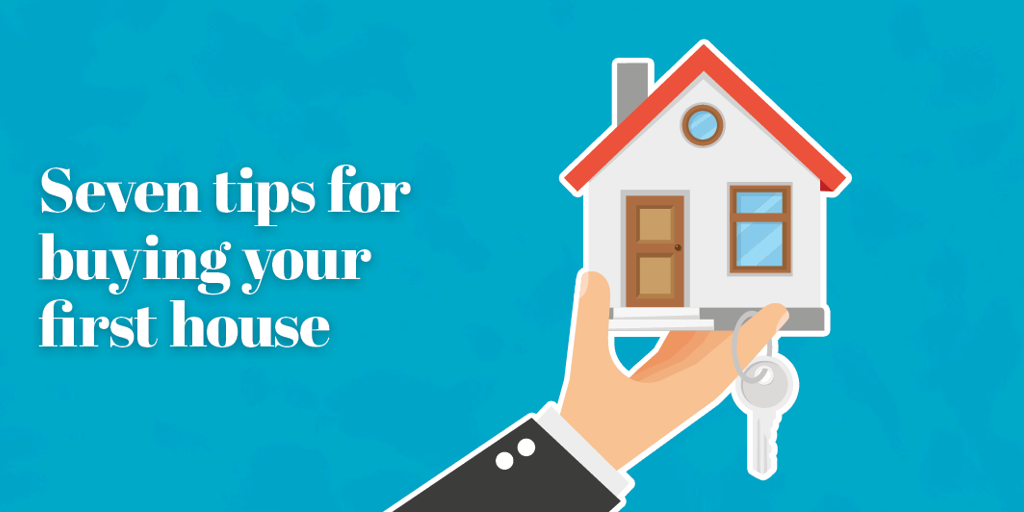 Seven tips for buying your first house
So, you're ready to buy your first house. Of course, you're excited, but you're also nervous because you don't want to make a rookie mistake. Here are some tips to help you successfully navigate the process.
Figure out how much house you can afford.
You don't want to waste time looking at houses that are out of your price range. Your goal should be to buy a house and get a loan with a comfortable monthly payment that won't keep you up at night. You can use a mortgage affordability calculator to help you know what price range is affordable, what's a stretch, and what's aggressive.
Get more than one rate quote.
Shopping for a mortgage is like shopping for a car or any other expensive item: It pays to compare offers. Mortgage interest rates vary from lender to lender, and so do fees such as closing costs and discount points. A typical borrower can save hundreds of dollars in interest just in the first year, so be sure to work with a reputable lender whom you trust.
Check credit reports and correct errors.
Mortgage lenders will scrutinize your credit reports when deciding whether to approve a loan and at what interest rate. If your credit report contains errors, you might get quoted an interest rate that's higher than you deserve. That's why it pays to make sure your credit report is accurate.
Look for first-time homebuyer programs.
As a first-time homebuyer, you probably don't have a lot of money saved for the down payment and closing costs. But don't think you have to delay homeownership while saving for a huge down payment. There are plenty of low down-payment loan programs out there, including state programs that offer down payment assistance and competitive mortgage rates for first-time homebuyers.
Don't empty your savings.
If you buy a previously owned home, it almost inevitably will need an unexpected repair not long after. Maybe you'll need to replace a water heater or pay a homeowner's insurance deductible after bad weather. Save enough money to make a down payment, pay for closing costs and moving expenses, and take care of repairs that might come up.  
Don't apply for credit before the sale is final.
It's a mistake to get a new credit card, buy furniture or appliances on credit, or take out an auto loan before the mortgage closes. The lender's mortgage decision is based on your credit score and your debt-to-income ratio. Applying for credit can reduce your credit score a few points, and getting a new loan will increase your debt-to-income ratio. If your credit score has fallen, or if your debt-to-income ratio has gone up, the lender might change the interest rate or fees on the mortgage.
Understand the costs of homeownership.
After you buy a home, the monthly bills keep stacking up – the electric bill, the water bill, the bill for trash service, homeowner association fees, etc. Work with a real estate agent who can tell you how much the neighborhood's property taxes and insurance typically cost. You can also ask to see the seller's utility bills for the last 12 months to help plan your budget.
David Kuhns is Vice President and Residential Mortgage Manager at F&M Trust.
Join our e-newsletter
Sign up for our e-newsletter to get new content each month.