June 28, 2023 / Levi Crouse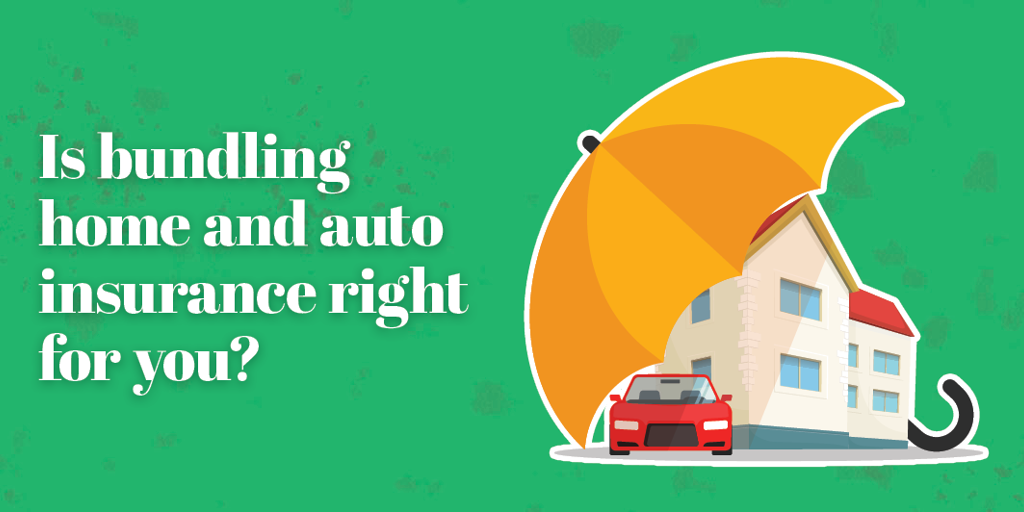 Is bundling insurance right for me?
What do houses, cars, boats, and RVs have in common? They are all expensive investments that require insurance, and managing policies from different companies can be a headache. Which leads to the question: Is bundling policies with the same insurer the right thing to do?
Here are some pros and cons of bundling your insurance to help you make your decision.
Let's start with the pros:
Lower Costs
If you buy home and car insurance policies from the same insurer and bundle them, you'll get a discount on the combined cost of the policy. The discount range depends on how many policies you bundle, but a ballpark figure would be anywhere between 4% and 10%. Ask for the car insurance quote, then compare the price to the bundled price. This will give you a good idea of the discount you are getting.
Convenient Management
Discounts are not the only benefit of bundling home and other insurance policies. It is better to manage multiple policies from a single dashboard than getting different applications, going through two or more separate processes of payment, etc. When you bundle multiple policies, you can get relevant information about different policies such as expiration date, premium rates, etc., in one simple place. And all the payments for insurance premiums for different policies can be made in one single payment.  
Better Discounts
Some companies will offer greater discounts as you purchase more policies. For instance, if you already own home and auto insurance and want to add life insurance or an umbrella policy, a company might offer you additional discounts because you already have bundled your policies.
Now, here are the cons:
Getting Locked In
The most obvious disadvantage of bundling insurance is you get locked in. Since you need to buy the policies from the same company, you'll have to go with only one company. This could lead to problems if the company is a great option for car insurance but a terrible one for home insurance, or vice versa.  
Losing Better Options
If you choose the same company for both home and car insurance, you might miss out on some other great insurance providers. For example, let's say that you choose a company for both home and car insurance and get a discount of 10% on the total price. But another company that offers only car insurance offers better coverage at a slightly higher price. Are you willing to accept the lesser coverage the bundled option provides in exchange for the discount and convenience of managing policies?
In the end, it really comes down to this: Choosing an insurance provider and bundled insurance is a business relationship. The only things that matter are the coverage you receive, the service the business offers, and the premiums you're paying. If you have bundled insurance, your provider still needs to meet your standards of coverage and service. If that isn't happening, start shopping around.
Levi Crouse is Assistant Vice President and Human Resources Manager at F&M Trust.
Join our e-newsletter
Sign up for our e-newsletter to get new content each month.