September 08, 2022 / Rich Best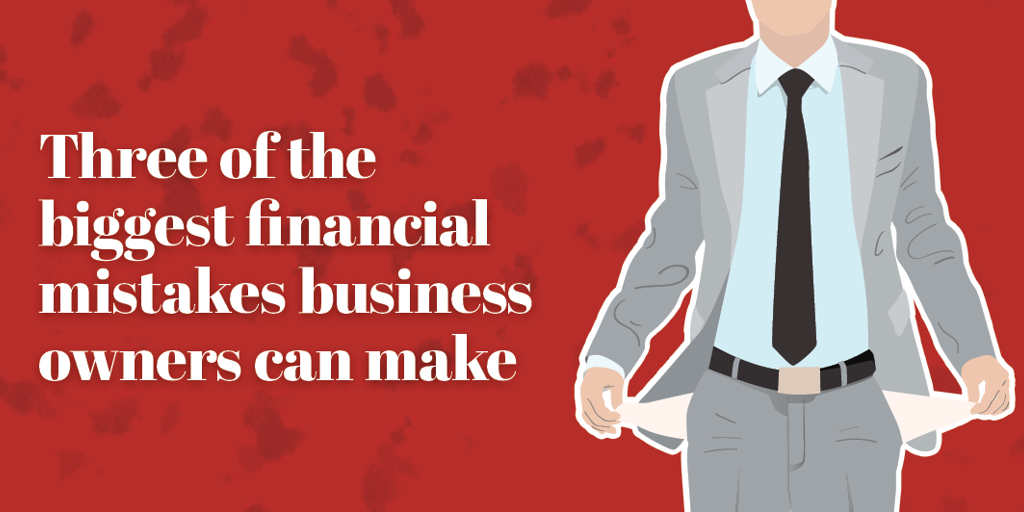 The biggest financial mistakes business owners make
Ask any business owner, and you're not likely to hear any sugar-coating about how hard it is to start and run a business. There is nothing easy about it, which is why entrepreneurs expect to reap big rewards for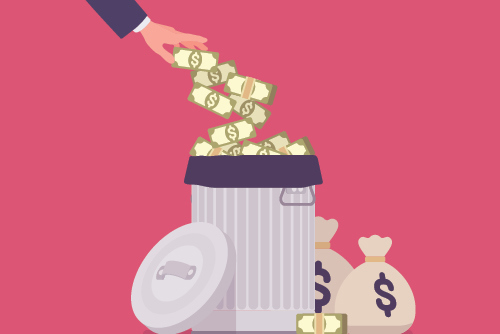 the time, effort, and money they invest in their venture. The reality is that most business owners invest so much of themselves in their business that they are too easily prone to making some very fundamental mistakes that could cost them everything.
With so much at stake, it would be important for any business owner to take a moment to understand how just one costly mistake could take away everything they've worked tirelessly to build.
Mistake #1: Not having the proper insurance protection
Starting and building a business is capital intensive, and, for small business owners, much of the capital comes from family resources. Financial capital is often tied up in property, equipment, and financing. At any stage of business, when a business owner dies or becomes disabled, that capital must be replaced if the surviving family is going to have sufficient resources to maintain their lifestyle. Most business owners underestimate their insurance protection needs leaving their families and business financially vulnerable.
Life insurance protection: Not only does the income generated by the business owner need to be replaced, but the value of any resources tied up in the business. If the family has invested $100,000 in the business, the original investment must be replaced as well as potential investment return.
Disability insurance protection: Business owners are more likely to become disabled -- unable to work due to an injury or illness -- than die prematurely. Yet, most business owners don't have adequate disability income protection.
Liability insurance protection: All businesses are targets of litigation and liability claims arising from personal injuries, negligence, product or service liabilities, and property damage. Many business owners mistakenly assume their homeowners or auto liability coverage will be sufficient. All business owners should have personal umbrella liability coverage along with the general liability protection required for their business operation.
Mistake #2: Not having an asset protection strategy
Insurance can only go so far in protecting a business owner's assets. Unless your business is structured as an LLC or a corporation (S or C), there is no distinction between your personal and business assets. Creditors and litigators can go after both. But even with the protection of an LLC or incorporation, many business owners make the mistake of personally guaranteeing business loans, which removes the veil of protection. Business owners with personal assets to protect should work with a legal specialist to explore all legitimate strategies to protect them.
Mistake #3: Trying to manage their personal finances on their own
Business owners are typically very astute, ambitious, and capable people, except when it comes to managing their own finances. It's not for lack of ability; instead, it's because they simply don't have the time or the temperament.
For many business owners, their business is their financial plan, so they give little attention to their personal financial situation. As a result, they tend to pay more in taxes than necessary, fall way behind in accumulating retirement assets, and are much more likely to make the big mistakes of not having enough insurance or asset protection. And, as their business grows, more layers of complexity are added to their personal financial situation.
The most successful business owners are highly proficient at allocating resources and time, and they know when they can be more productive when they outsource their functions. Managing personal finances is never going to get easier for business owners, so the time to outsource that function to a trusted advisor is early on to allow for a solid and effective advisory relationship to build over time.
Rich Best has spent 28 years in the financial services industry, as an advisor, a managing partner, a director of training and marketing, and a consultant to the industry.
Join our e-newsletter
Sign up for our e-newsletter to get new content each month.