April 07, 2020 / Jill Reddecliff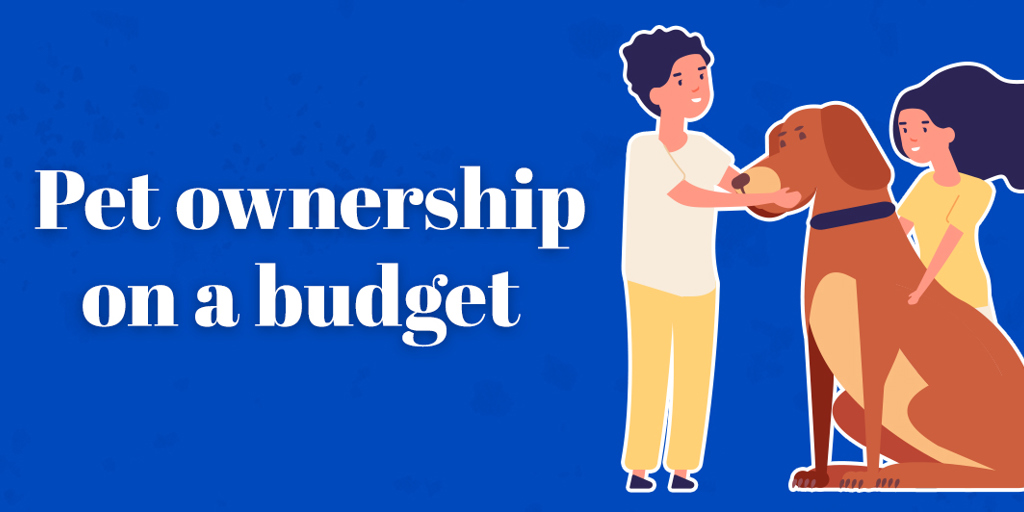 Pet ownership on a budget
By Jill Reddecliff, marketing operations officer at F&M Trust

Pets provide years of love and affection, and they can truly improve their owners' overall health and well-being. But before you open your home to a fur child, you need to make sure you can afford it.

The ASPCA lists the average first-year cost of a medium-sized dog at around $1,700, while a new cat can run you around $1,170. This accounts for expenses such as food, spaying or neutering, training and pet items, like a collar or leash. And, of course, you should plan for unexpected expenses, like emergency pet care. Here's how to add a furry new family member without breaking the bank.

Adoption
Purchasing a dog or cat from a breeder can cost anywhere from $500 to $3,000, and your new friend typically still needs to be spayed or neutered. That can cost anywhere from $150 to $200 — and sometimes more. Adoption fees from a shelter are usually less, ranging from $50 to $250, and your new buddy typically comes with some (or all) of his vaccines. Plus, he most likely will have already been spayed or neutered.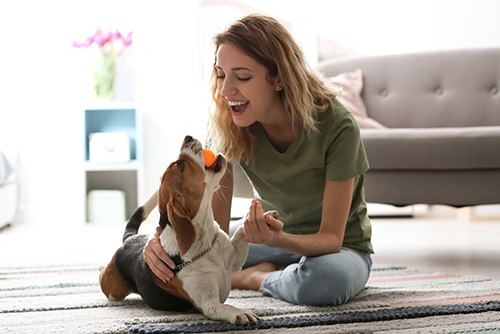 Still too much for your wallet to handle? Many shelters offer special promotions during which they discount or waive adoption fees. Sometimes those promotions apply to a specific type of animal, so check with your local shelter to get the specifics.

Regular veterinary visits
Lower your financial risk and keep Fluffy in tip-top shape by regularly taking her to the vet. Simply put, it costs less to prevent a disease than to treat it. So, make sure you get her the necessary vaccines, parasite control and dental care. Talk to your vet about how you can save on vaccines. For example, if your dog isn't down with going to dog parks, spending time at a boarding facility or other areas where lots of dogs are present, you may be able to reduce the frequency of your kennel cough vaccine to once a year instead of every six months. Be sure to check your local laws for mandatory vaccines for your pet. 

Community clinics 
Quite a few local shelters, and even some veterinary offices, host regular low-cost spay and neuter clinics and community wellness clinics. These special events offer basic veterinary care, like wellness exams, vaccines, microchipping, nail trims and discounted flea and tick prevention medications. Often, these programs have income requirements, so make sure you confirm your eligibility with your local shelter before attending.  

Pet insurance 
It may sound counterintuitive to pay a monthly fee to save money, but pet insurance can save you thousands if your pet ever gets sick or injured. FYI: The average cost for an ACL repair for a dog is around $2,000 — yikes! Typical pet insurance reimburses anywhere from 70 to 90 percent of the cost once you've satisfied your deductible. You can get some affordable basic pet insurance for a cat between $15 to $18 per month and for a dog from $22 to $28 per month.

Fostering
Fostering is a very affordable way to bring an animal companion into your life and help it out in the process. Shelters and rescues often need foster parents for a wide array of animals. Plus, they typically cover most of the costs associated with that animal's basic needs, like food and veterinary care, until that animal is adopted into a permanent home. Fostering can last a few days to a few years, depending on the animal and its unique situation. 

Owning a pet is a big commitment, requiring time and money, so make sure you're in a position to take care of it before bringing it home.
Join our e-newsletter
Sign up for our e-newsletter to get new content each month.