October 28, 2019 / Paulo Oliveira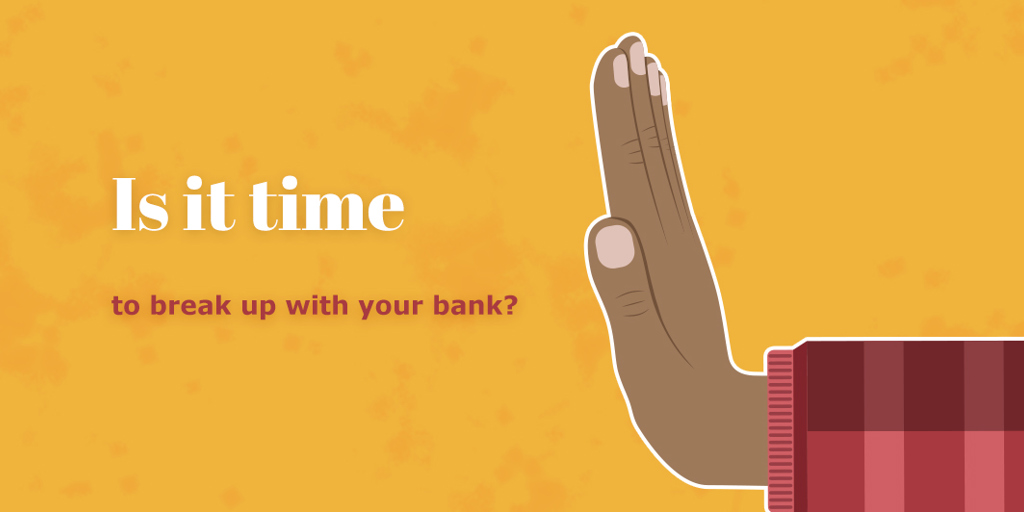 Is it time to break up with your bank?
Breakups can be hard, but let's face it: Sometimes they're necessary.
If your bank isn't making you happy, it may be time to start thinking about taking your money elsewhere. Don't stay with a bank that's not providing you with good service just because it's where you've always banked. You deserve better!
Here are three signs it's time to dump your bank and move on to greener pastures:
Your bank is making your life harder.
Eons ago, if you needed to deposit a check, you actually had to go to a bank. Or, if you wanted to split dinner with your friends, you had to hit up the ATM and withdraw cash. And customer service? Well, that was only something you could get during business hours.
Those days of yesteryear are gone — or at least they should be.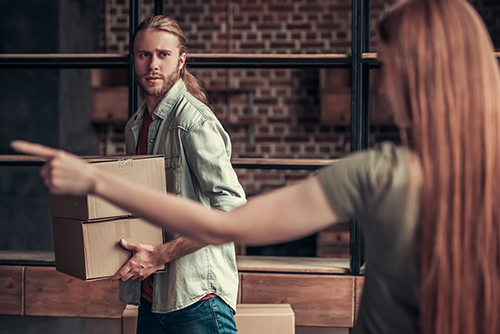 If you can't do the majority of your banking online, including depositing checks, it's time to ditch your bank. You should be able to send money to your friends for free and pay your bills online, and you should definitely be able to receive customer service 24/7.
Your bank has scant technology.
We briefly touched on the importance of banking technology, but its significance cannot be overstated. Having real-time account information in the palm of your hand can help you make better financial decisions; it's that simple. You should be able to keep tabs on your current balance, pending transactions and transactional history anytime you want. Not having that ability is a total deal-breaker.
Your bank just isn't very nice.
Everyone, from tellers to customer service representatives, has an impact on your banking experience. If you are routinely dealing with rude or stressed-out staff, or if you have questions that go unanswered, it may be time to break things off. If you're not happy with the way you're being treated, you can do something about it. Just be sure to do your homework before choosing your next bank.
Paulo Oliveira is the assistant vice president, Capital Region market manager at F&M Trust.
Join our e-newsletter
Sign up for our e-newsletter to get new content each month.