September 24, 2020 / David Bimler
Interest Rates 101
If you've been researching loans, you've certainly noticed the term interest rate.
What Are Interest Rates?
Expressed as a percentage, usually, in annual terms, an interest rate is the amount of money your lender charges you for a loan.

Nearly every type of loan, including mortgages, car loans and student loans, charges an interest rate. Rates vary depending on your credit score, the type of loan and the lender.

With a loan, the amount to be repaid is typically more than the amount borrowed. And the difference between the original loan, and the amount to be repaid, is the interest charged. The interest charged is applied to the principal amount.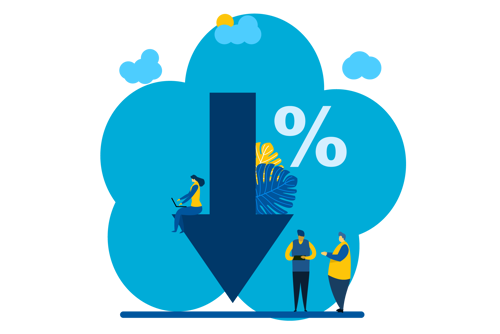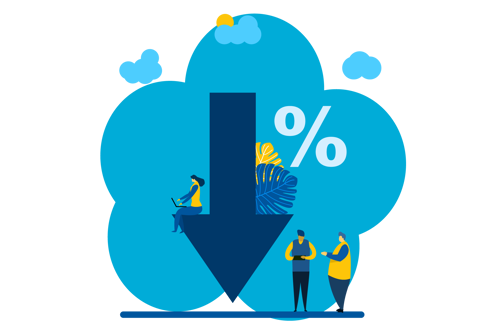 How Is Interest Applied?
Interest is applied as either a variable rate or a fixed rate. Variable rates fluctuate over time in response to changes in the market; fixed rates stay the same for the entire term of the loan.

Higher interest rates make loans more expensive, while lower interest rates make loans cheaper. Therefore, it's smart to seek out the lowest interest rate.

When repaying a loan, you'll likely make monthly payments. Your monthly payment comprises a portion of the balance on the loan, as well as any interest that's due. The interest rate applies to the outstanding balance of the loan.

For instance, if you take out a $20,000 loan, with a 10 percent interest rate, you'll initially owe 10 percent interest on the $20,000. However, if you pay the outstanding loan amount, you'll only pay interest on the leftover amount you still owe.

With fixed-rate loans, your monthly payment will always remain the same. When the monthly payment begins, the portion of your payment used to pay interest will be larger. At the end of the loan term, however, a larger portion of your payment will go toward the principal amount.

David Bimler is vice president, residential mortgage/consumer lending sales manager at F&M Trust.
Join our e-newsletter
Sign up for our e-newsletter to get new content each month.