October 08, 2019 / Christian Merritt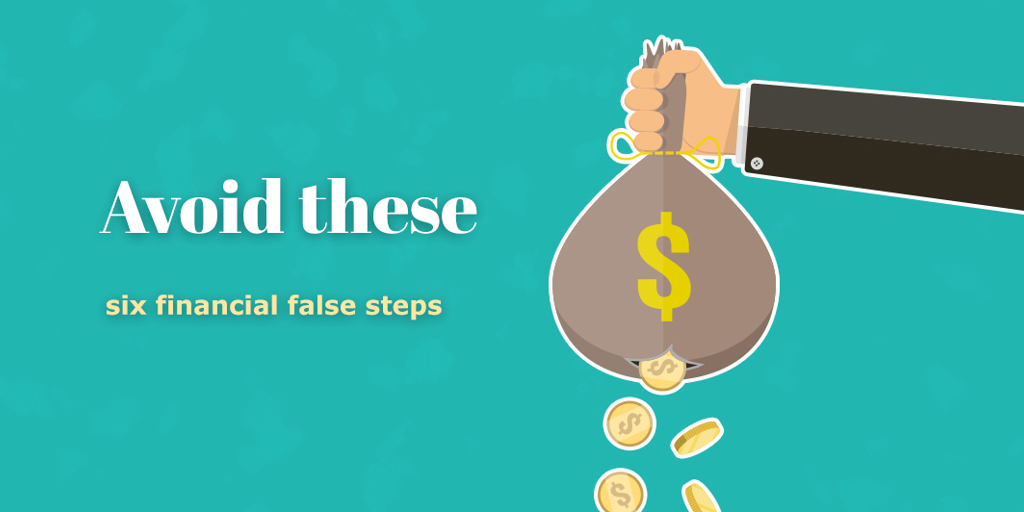 Avoid these six financial false steps
Money makes the world go 'round, and being irresponsible with your finances can leave your world in ruins. But if you avoid these costly blunders, that doesn't have to be your situation.
Financial false step one: excessive spending
It doesn't seem like a big deal when you order a latte, dine out or go to a movie, but every dollar adds up. For example, just $30 spent each week on eating out totals $1,560 per year. That's money that could go toward an extra payment on your student loan or mortgage. Take control of your finances and create a budget. By knowing exactly where your money is going each month, you can begin to make better financial decisions.
Financial false step two: not saving
Emergencies happen when you least expect it, which is why you should have an emergency fund. Whenever something unforeseen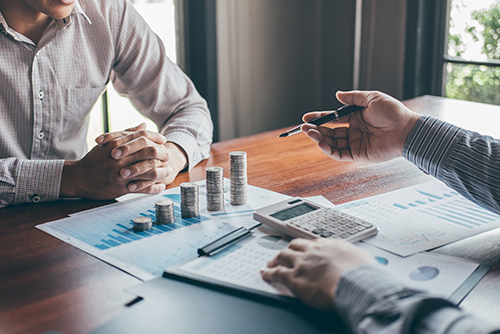 happens, like a job loss or health issue, you need to have cash to tap. Relying on credit cards for emergencies can wrack up a lot of debt in a short period of time. Start fattening up your rainy-day fund by opening a savings account and having a portion of your paycheck deposited directly into it. Aim to set aside at least three to six months of income.
Financial false step three: failing to protect what you've worked for
If you are married and have children who are financially dependent upon you, you need to have some form of life insurance. Breadwinners should have coverage of at least seven times their annual salary in addition to money to pay off debt and to fund college. But not everyone needs life insurance; if you don't have minor children or financially strapped dependents, you can most likely do without.
Financial false step four: not planning for the future
You should be making regular contributions to a 401(k) or other retirement account. This is not something that you should put off until you purchase your home or are free of debt. The younger you are, the more time you have to save for retirement. That's more time your money has to grow. Contribute as much money as you can without affecting your budget. Try to set aside 10 to 15 percent of your income.
Financial false step five: living on credit
The average annual percentage rate — widely known as APR — for all credit cards in the U.S. is 17.03 percent to 24.05 percent, according to U.S. News & World Report. APR determines how much interest you'll pay on any balance carried on your credit card. Interest rates increase the cost of the items you charge, so if you don't pay off your balance in full each month, you'll be paying double-digit interest rates on gas, food, clothes and a slew of other items that you won't be using once the bill is finally paid.
Financial false step six: being underpaid
If you've been at your current job for the past several years, it's possible the market has changed — and your yearly raise may not have kept up. That's why it's crucial to keep tabs on what's going on in the job market and to know your worth. If you're underpaid, it's time to ask for a raise or take your talents elsewhere.
Christian Merritt is the vice president, Investment & Trust market manager for Cumberland County & Capital Region at F&M Trust.
Join our e-newsletter
Sign up for our e-newsletter to get new content each month.